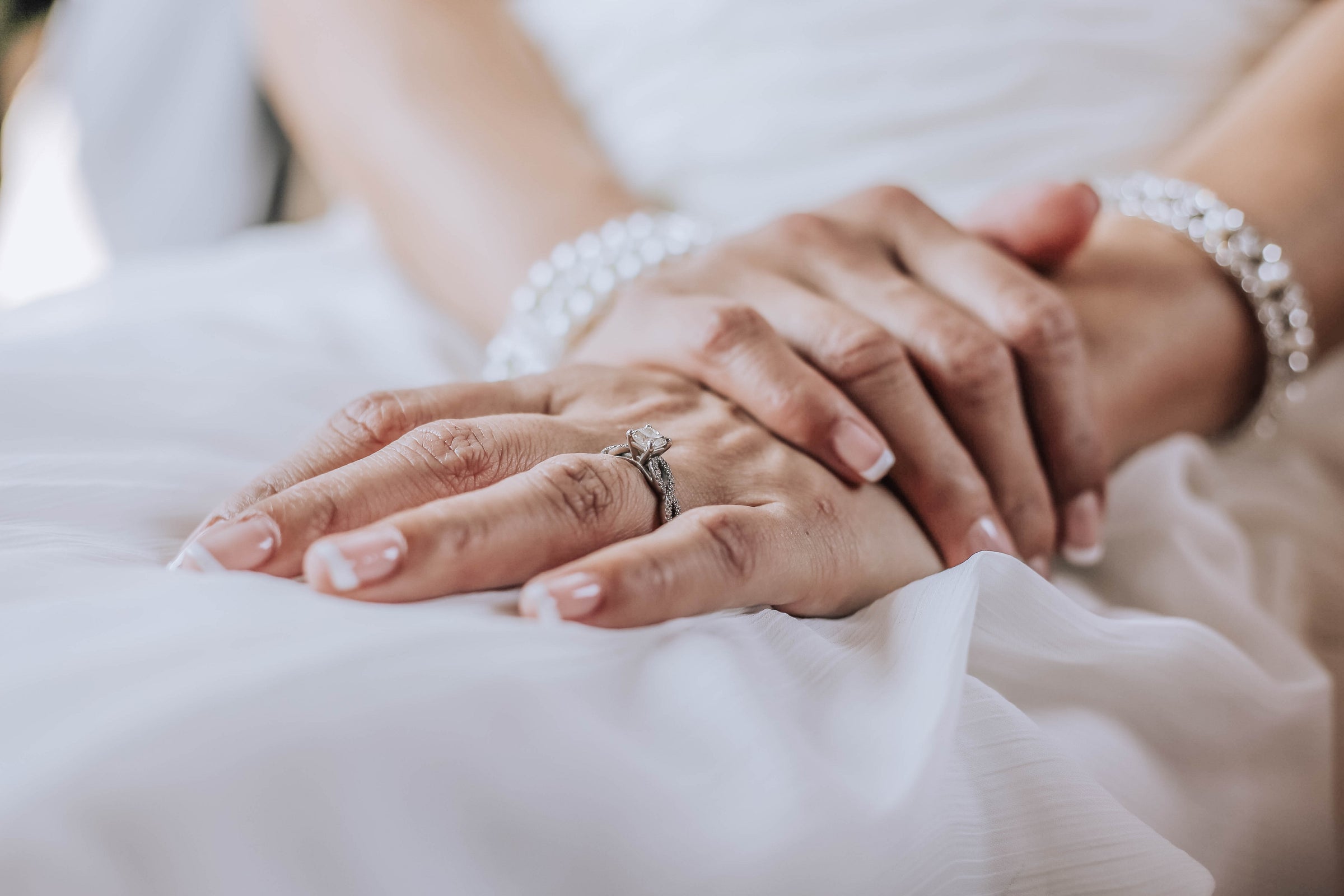 Jewelry that celebrates your most treasured memories, people, and milestones
Personalizing fine jewelry is a beautiful way to express your unique style, commemorate an important moment, or celebrate a special relationship.

Luvari offers a wide selection of personalization options, from special engravings to hidden birthstones and meaningful initials. 

Transform a beautiful piece of jewelry into a sentimental heirloom or a meaningful gift for a loved one today with Luvari.
Creative Ways to Personalize Your Jewelry
Engraving
Engraving is a classic way to personalize any piece of jewelry. Whether it's a name, date, special message, or symbol, custom engraving adds a sentimental touch that makes jewelry more personal and meaningful.

Work with one of our skilled artisans to choose from a variety of fonts and styles to create a unique design that reflects your individuality and personal story.
Choose Any Stone
Love one of our settings, but don't see it with the center stone of your choice? We can personalize any of our pieces with a center stone that is the exact size, cut and color that you desire.

Choose Any Metal
Looking to make a statement with your metal choice? We can create any piece you see in the metal of your choice, or combine metals to create something one-of-a-kind.
Hidden Gems
Hidden gems are one of our absolute favorite ways to add a personal touch to  jewelry. Discreet and intimate, Hidden gems are something special that only the wearer knows about, adding a layer of personal significance to the piece. 

Whether it's a birthstone, a favorite gem, or a special symbol, our team will work with you to choose the perfect gemstone and placement.

Sculptural Design
One of the most unique services we offer is the creation of sculptural jewelry designs. Our team of skilled artisans can work with a range of materials, from precious metals to gemstones, to create wearable works of art that push the boundaries of what's possible with jewelry.

We can take inspiration from a range of sources, including nature, architecture, and fantasy, to create designs that are both bold and elegant. Whether you're looking for a statement piece for a special occasion or a wearable work of art that you can enjoy every day, we have the expertise and vision to bring your ideas to life.
Finishing & Antiquing
Whether you're looking to create a vintage-inspired piece or simply want to add some personality to your jewelry, our finishing and antiquing is a simple way to add a subtle, yet unique detail to your jewelry.
Our expert jewelers use traditional techniques to create a range of finishes – brushed, hammered, or high-polish to name a few – that add depth and character to your piece, giving it a one-of-a-kind look.