Surface Styles
10K Yellow Gold, Domed Comfort Fit, High Polish, 5mm, Ring

DOME

The surface of a domed ring has a deep curve that offers a rounded surface. Domed wedding rings are often paired with precious metals like gold and platinum. Our collection contains three band thickness options of domed rings: domed, light domed, and heavy domed.

10K White Gold, Flat Comfort Fit, High Polish, 4mm, Ring

FLAT

Rather than the curved edges of domed and low dome wedding rings, flat wedding rings are more rectangular in shape. The flat style is popular among alternative metals like tungsten and titanium. It is also a much more modern look for a wedding ring.

10K Rose Gold, Newport, Satin, 6mm, Ring

NEWPORT

With Newport wedding rings, you get two separate bands in one. The two rings are layered on top of each other to create two levels and a fun border. So rather than choose one metal for your wedding band, make a fun combination that will make your ring stand out.

10K White Gold, Low Dome Comfort Fit, High Polish, 4.5mm, Ring

LOW DOME

Low dome wedding rings are rounded in the center and offer a convex shine that other rings don't. The low dome gives you a more subtle curved look than standard domes do. Many people enjoy the happy medium that low domes offer between domed and flat wedding rings.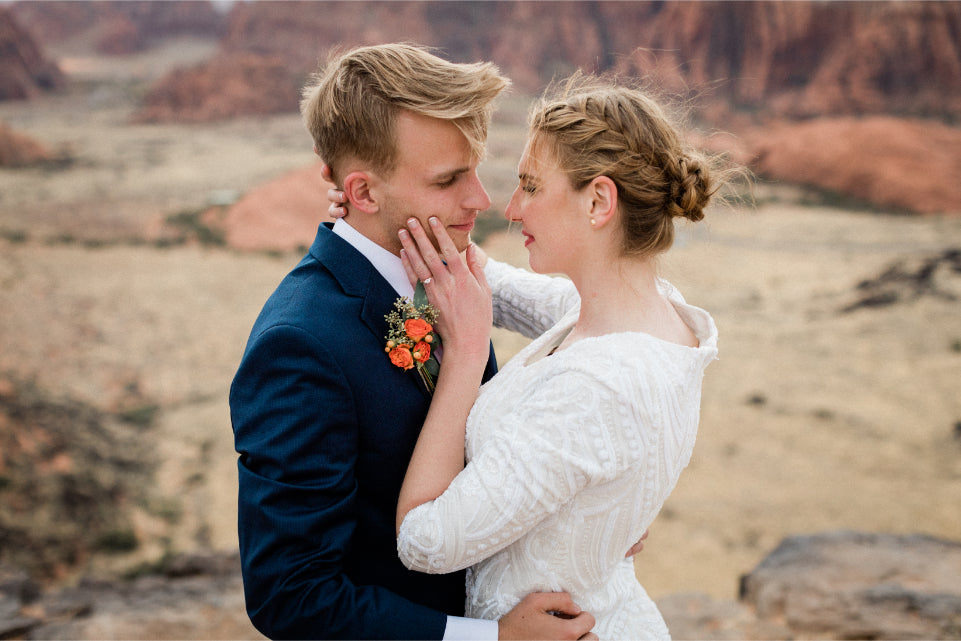 Custom Wedding Bands
At Luvari, our designers are tasked with creating stunning custom bands at client request. There are many styles to choose from to help you construct your perfect wedding set. Surface styles can be joined with edge styles, and a wedding band can even have more than one edge style. Our collections of wedding bands are a good place to give you an idea of the band styles that Luvari has to offer you.
View Collections
Edge Styles
10K White Gold, Step-Down Edge, Satin, 6mm, Ring

STEP-DOWN

STEP-DOWN

A step-down edge mimics the Newport surface by creating a layered look. The edges are cut thinner than the middle of the band, giving the center of the ring a raised effect. The edges are usually high polish while the center has a satin or hammer finish.

10K White Gold and 10K Rose Gold, Beveled Edge with Two Grooves, Satin, 6mm, Ring

BEVELED

Rings with a beveled edge have a sharp slope on the sides of the ring, creating a rounded feel even without a domed shape. It is a common addition to flat rings and usually has a high polish finish, which can create a contrast of finishes on rings with a satin center or another finish or design in the middle.

10K Yellow Gold, Milgrain Comfort Fit, High Polish, 4mm, Ring

MILGRAIN

With a milgrain design, a row of tiny metal beads lines the edges of your ring. Not only can a milgrain edge offer a vintage feel, but it also acts as a frame, accentuating the shine or details of the ring. You can also find milgrain wedding bands with different sizes of beads.