The look of a wedding band has partly to do with the type of metal and the shape of the ring but also depends on the finish you choose for the metal. With engagement rings and wedding bands, you have several finish options to choose from. Here at Luvari our rings use a variety of classic styles to create the look you want.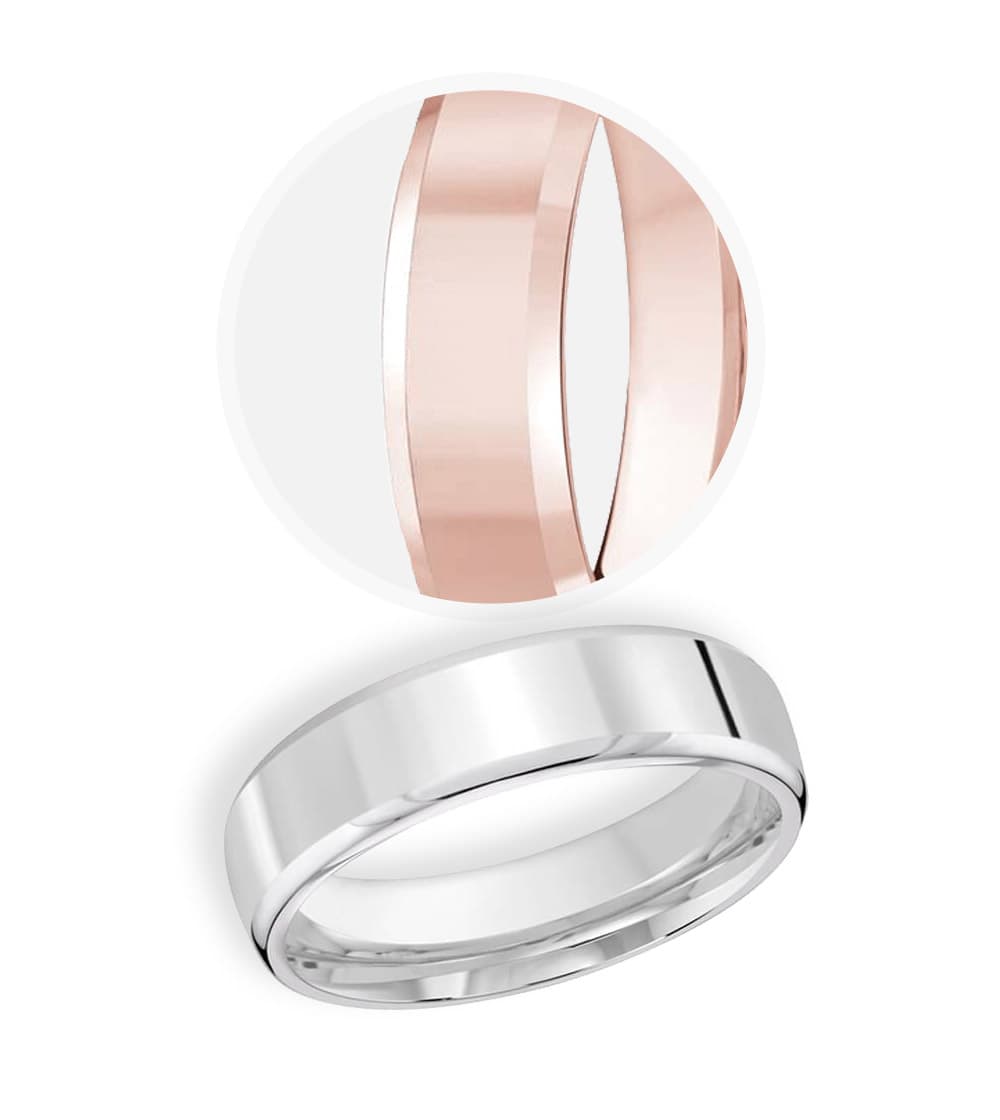 High Polish
A high polish finish reflects light for a shiny and timeless look. This is by far the most common finish for both engagement and wedding rings. It creates a classic glossy surface that is smooth and bright. The drawback to the high polish finish is that scratches are more noticeable, so you may need more regular polishing to keep it looking shiny.
Satin
Satin is a happy medium between polished and more rugged finishes. It retains a slight shimmer but has a more matte surface than the high polish. The surface will also have slight lines that give it a paintbrush-style texture. This finish is much more contemporary than the high polish finish, making it a great choice for modern rings.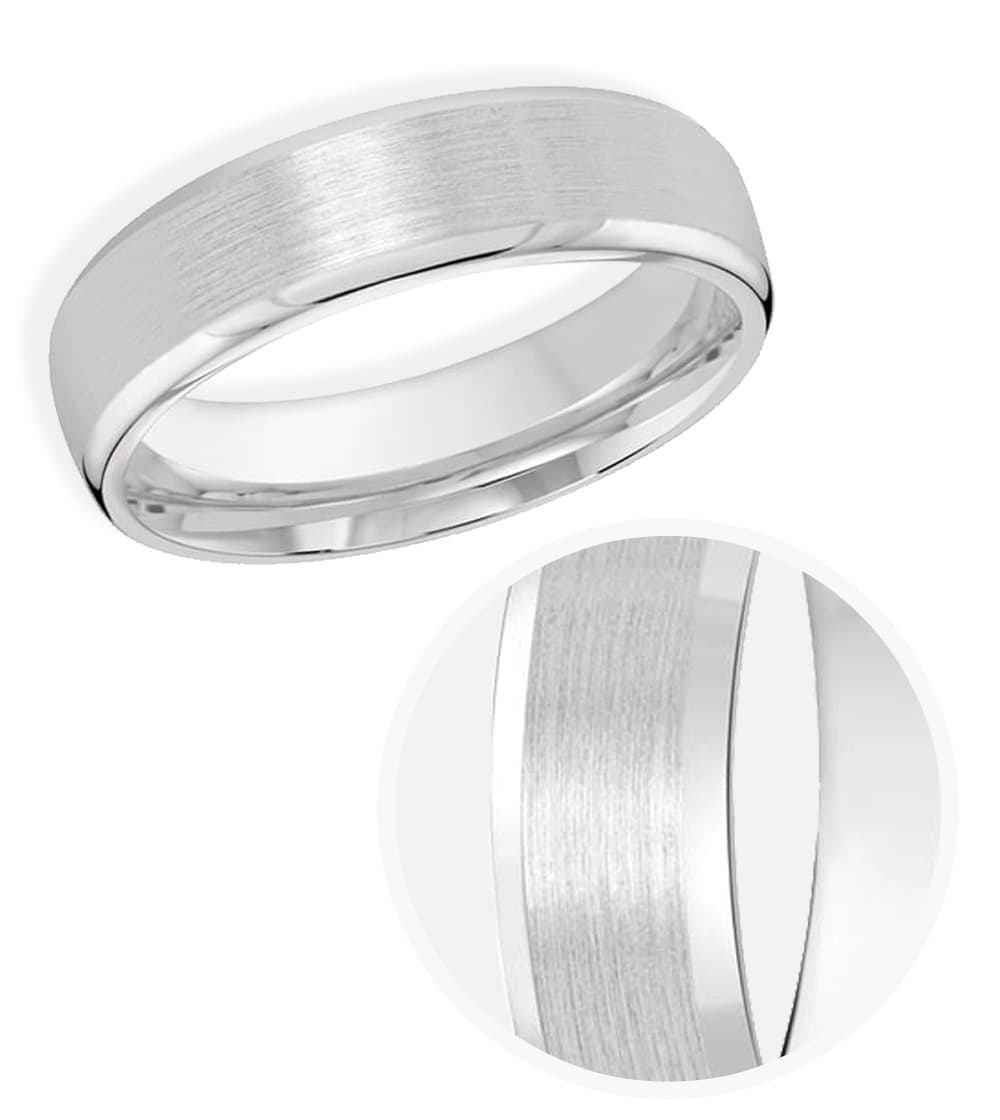 Hammer
You can have a textured, edgy ring when you choose a band with a hammer finish. This finish has organized dents that look like dings from a hammer. The surface of the ring has dips and ridges that work together to add dimension and style.
Vertical Brush
For a natural and edgy look on your wedding band, the vertical brush finish is a great choice. The texture of this finish consists of rough lines that go across the band from one edge to the other. Not only does it offer scratch resistance, but the design also resembles the bark of a tree.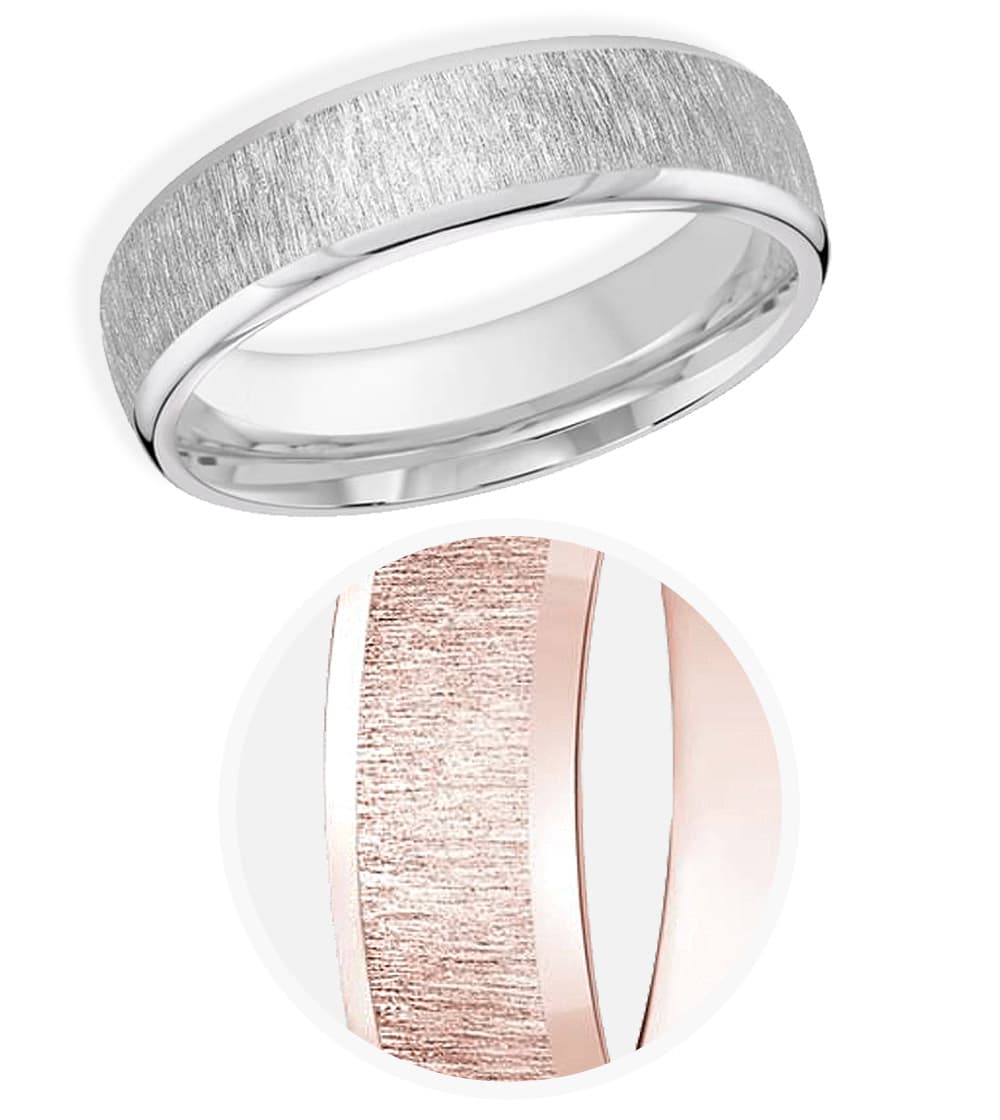 Scratch
The scratch finish is exactly what its name entails. The surface of a ring with this finish looks scratched up in a rugged and edgy way. This design makes it one of the best finishes for hiding scratches and dings, which means your wedding ring will look trendy and new for longer.
Rugged Sandblast
With the rugged sandblast finish you get two textures in one. Not only does the surface have a grainy texture, but the ring will also have a wavy appearance. These two designs combined is what makes this finish one of a kind.