An engagement ring is the first step toward marriage, so it needs to be perfect.
It should represent your relationship and fit your significant other's preferences. However, it can be hard to check all those boxes without in-depth understanding.
Here is a guide to help you understand more about engagement rings and how to pick the right one.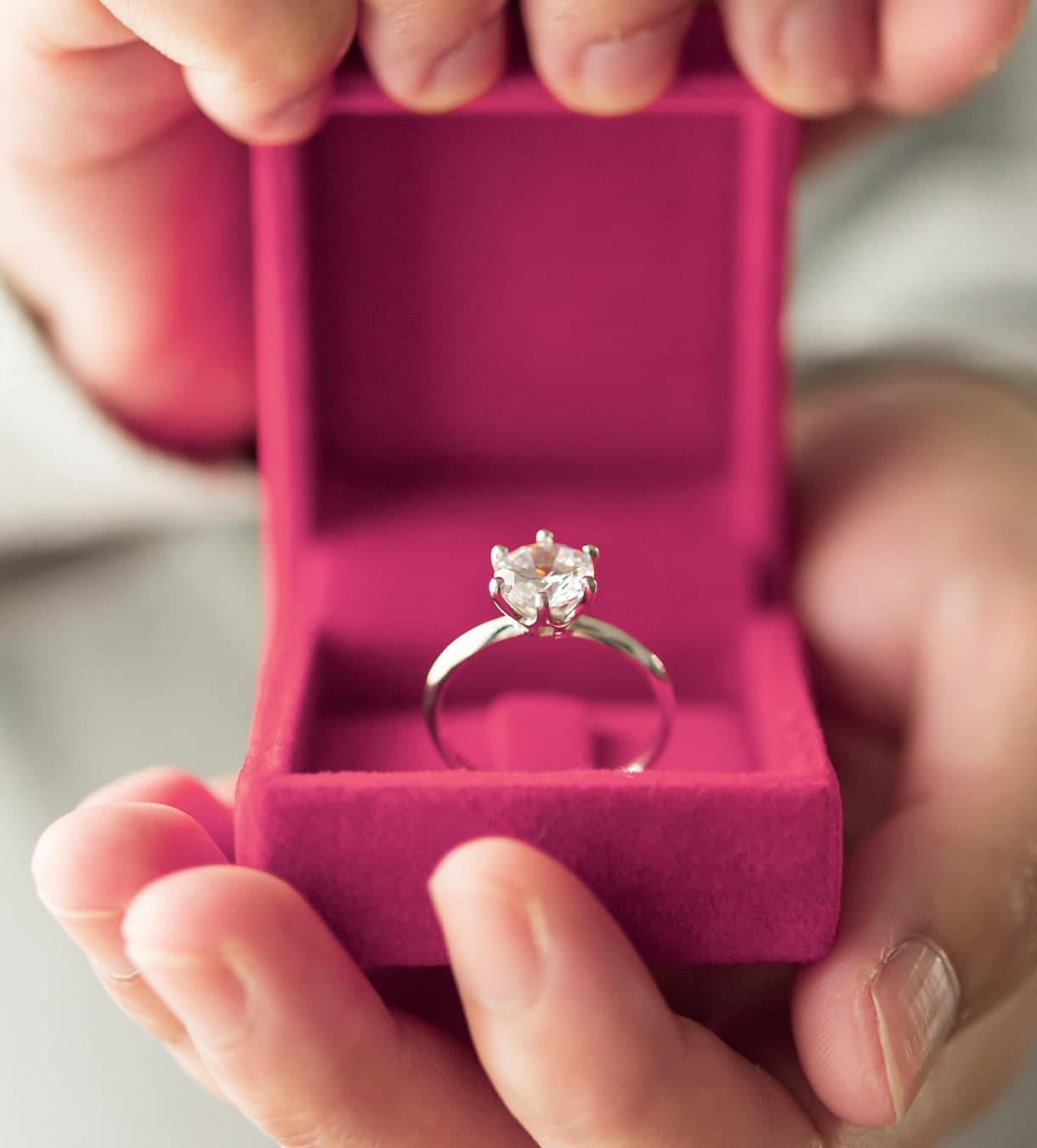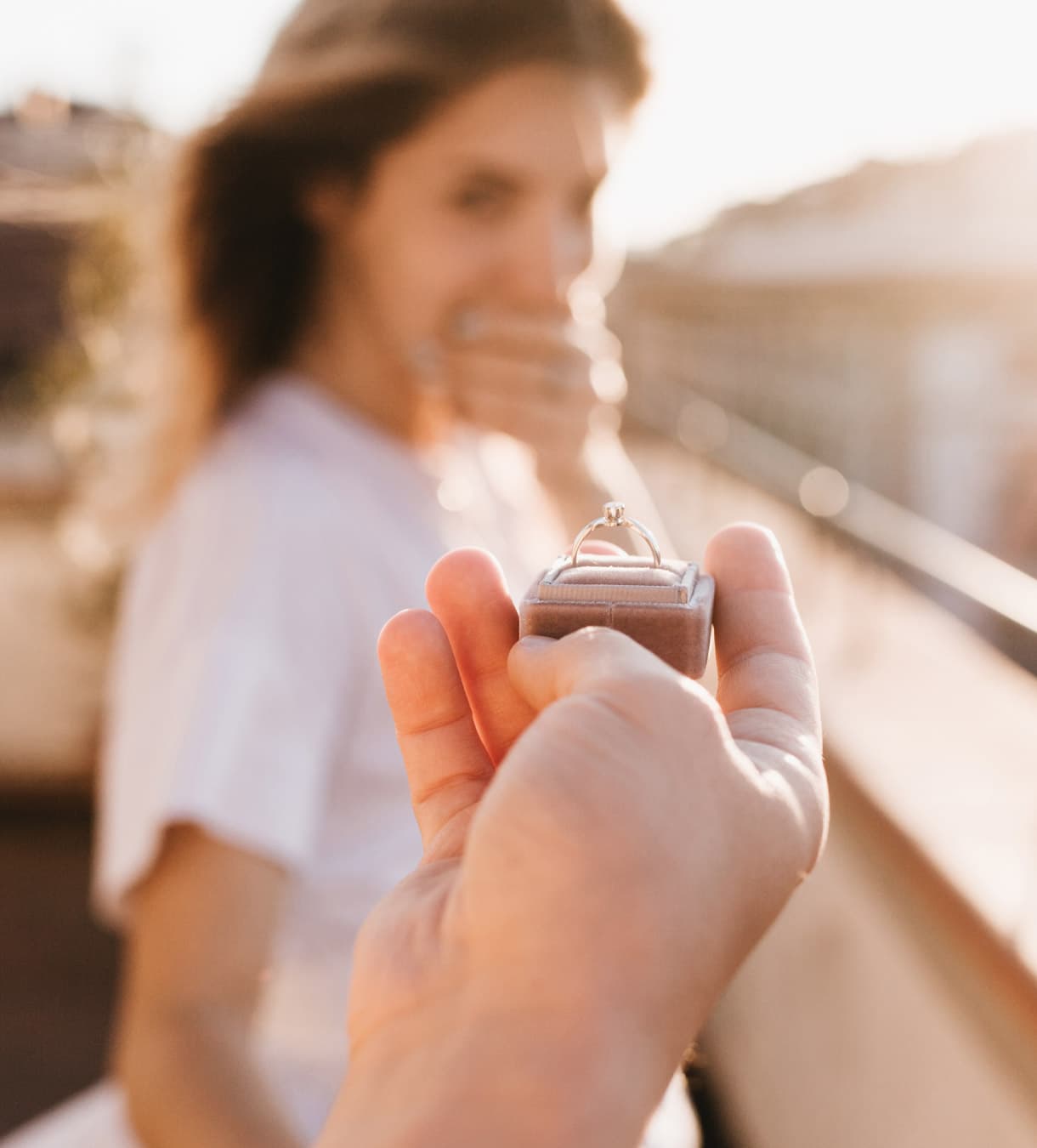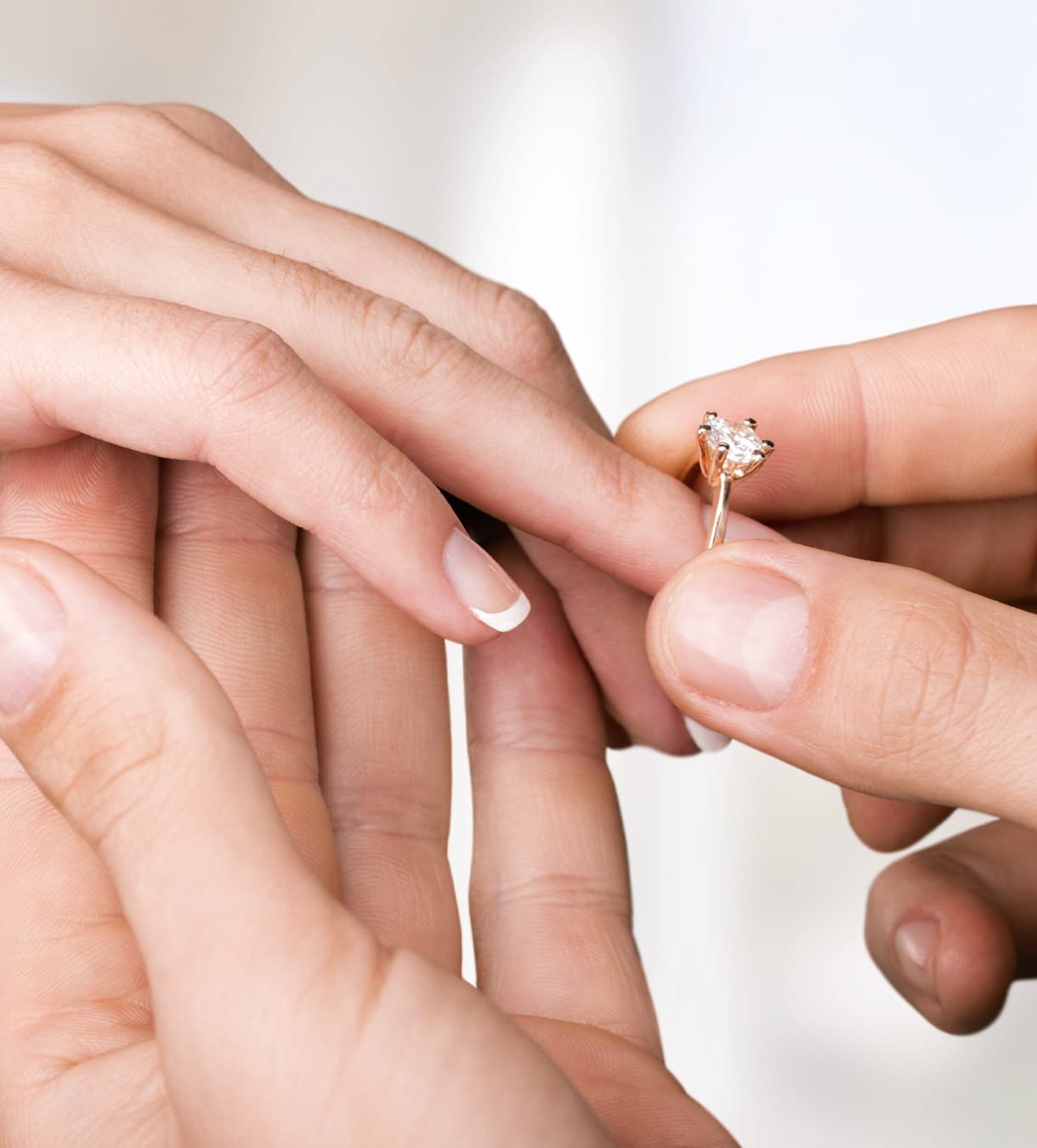 Engagement Ring vs. Wedding Ring
First things first, let's talk about the different types of wedding jewelry. Engagement ring and wedding ring are sometimes used interchangeably, but they are distinct. An engagement ring is presented at the time of the proposal and is generally more ornate, often using a sparkly gemstone in the center as well as accent stones, band designs, and precious metals.
Wedding rings are usually exchanged during the wedding ceremony and are worn by both partners. (Whereas an engagement ring is typically reserved for the bride to be.) Wedding rings can be ornate or plain and come in a wide variety of metals, including industrial metals like titanium and tungsten.
You can wear an engagement ring and a wedding ring together as a set, which adds sparkle and luxury, or wear only one of the rings at a time. Some wedding bands are made to match the engagement ring and are thinner than other wedding rings.
Wedding rings for both spouses don't have to match. One spouse can choose a black cobalt ring while the other picks a thin yellow gold band.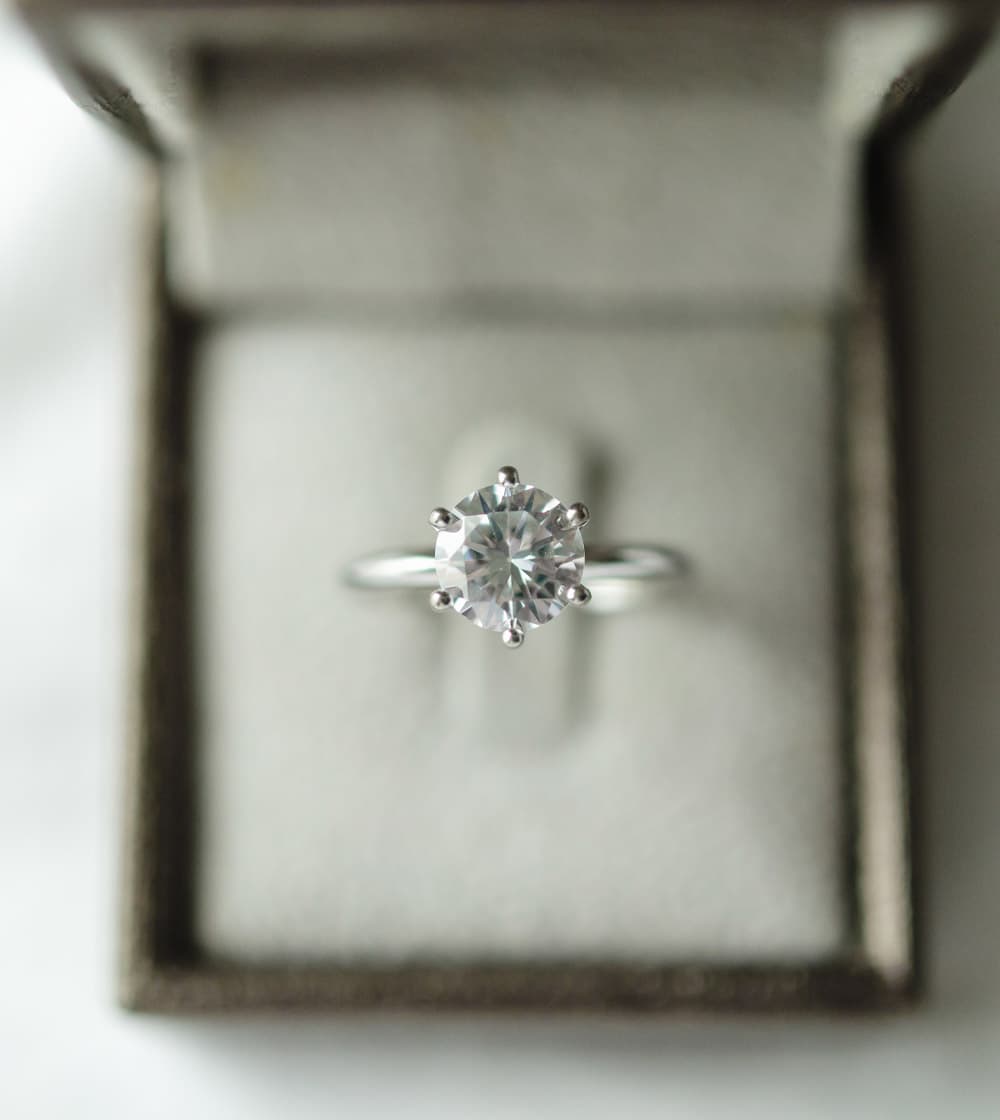 Engagement Ring Cost
The long-held belief that an engagement ring should cost three months' salary is long gone. With affordable options and endless chances to customize, engagement rings come in a wide range of prices, which means you can decide on whatever budget you want.
If you're working within a tight budget, you can opt for diamond alternatives like moissanite to bring the cost down. Moissanite gives you even more sparkle than diamond and is much less expensive. A simple band will also cost less than an ornate one. The cut, clarity, carat, and color of a gem play a big role in price as well.
Keep in mind that if you choose a simpler style and more affordable gemstone, you can always upgrade the ring later on if you want to.
Diamond Decisions
The diamond is the focus of the engagement ring, so it needs to be just right. To choose the perfect diamond, the four Cs—cut, clarity, color, carat—are incredibly important. Of these four, cut is the most crucial. The cut determines the brilliance, which is the sparkly aspect of a gem. Rather than choose the biggest gem, opt for a gem that has an excellent cut. Then you can choose the carat that is right for the engagement ring.
To learn more about the four Cs, check out our 4 Cs page.
Popular Styles
The style of an engagement ring should represent the style of your fiancée, so it's important to consider all your options. Some common styles you'll find include:
Solitaire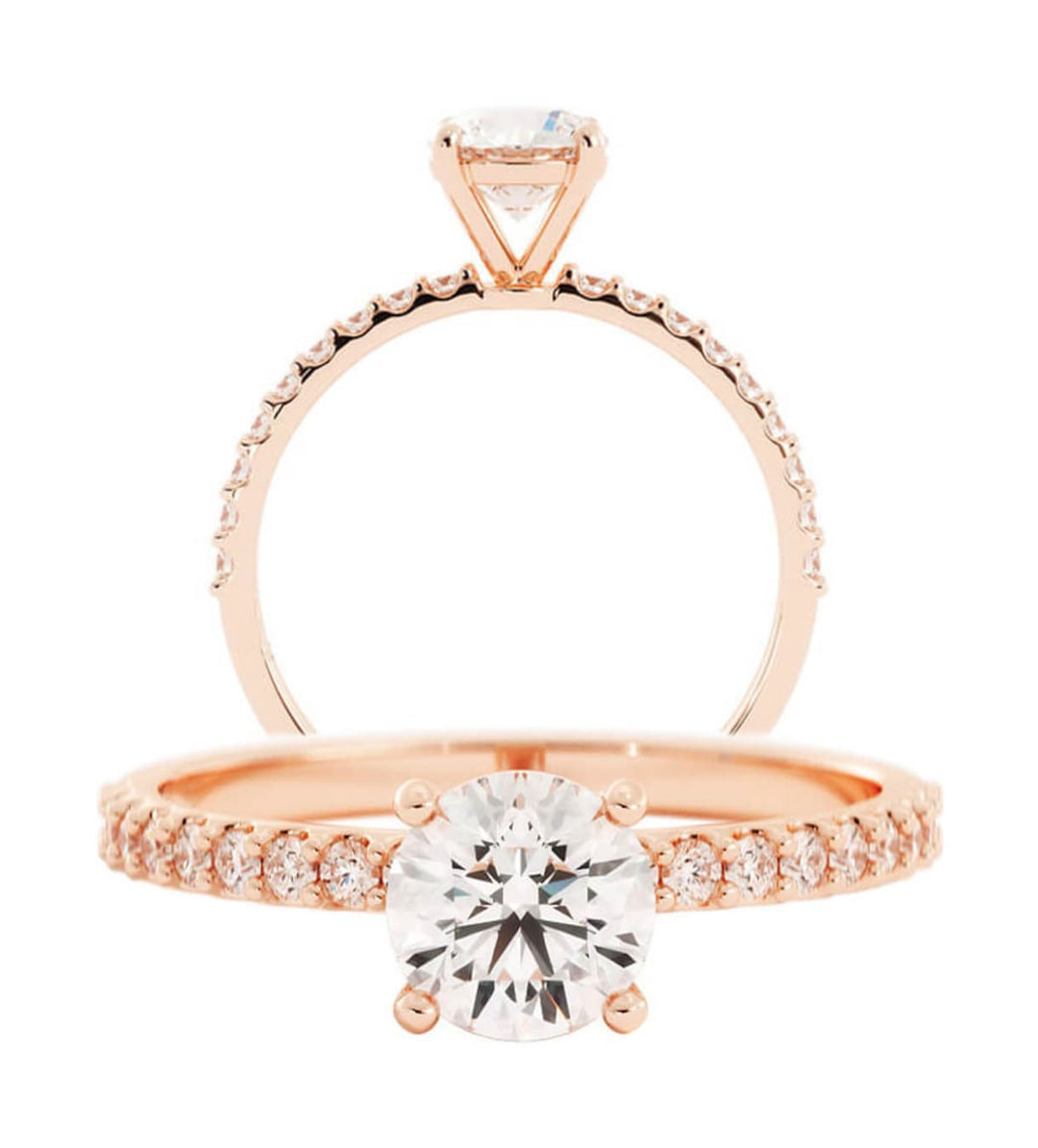 Accent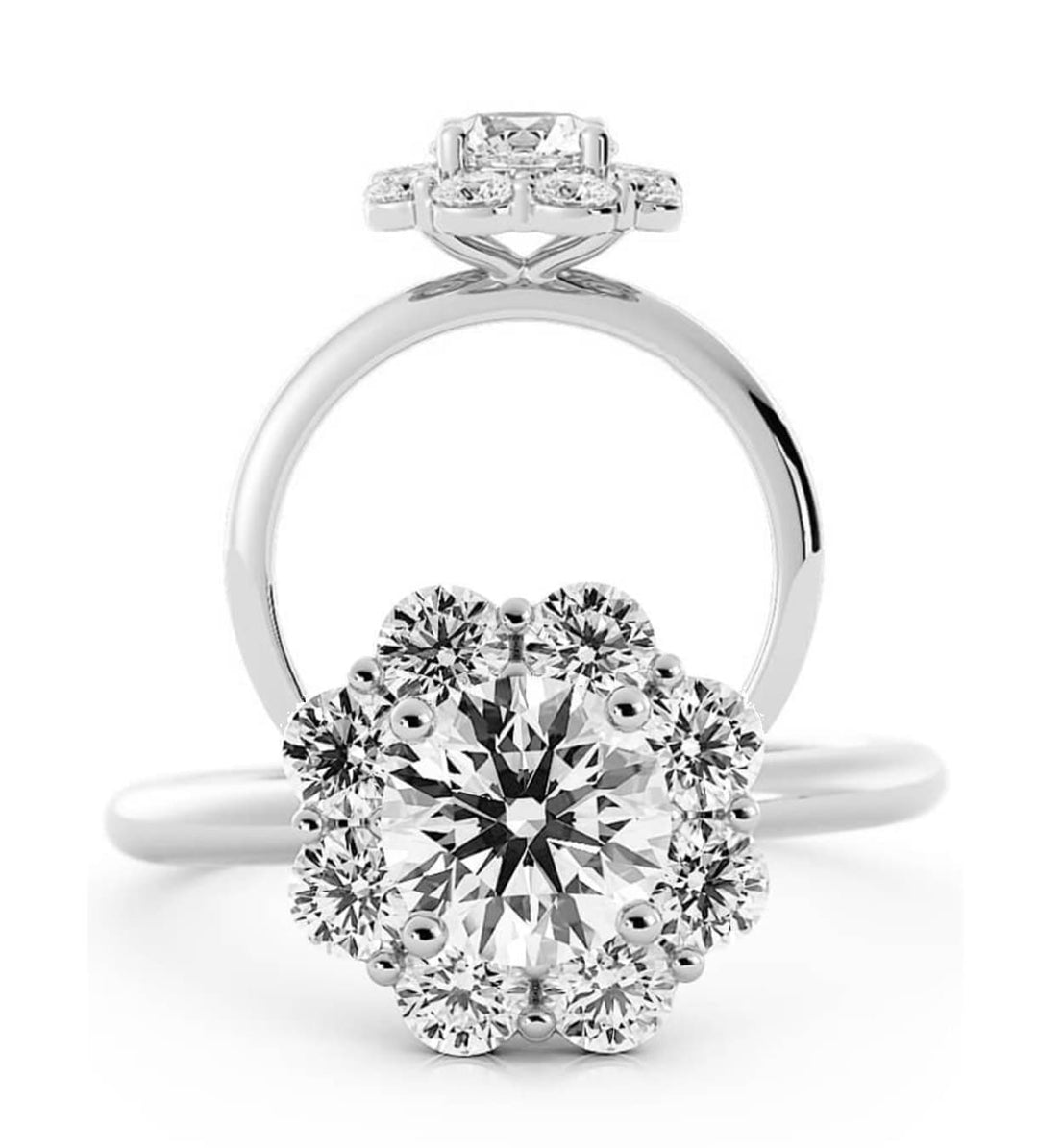 Halo
Three Stone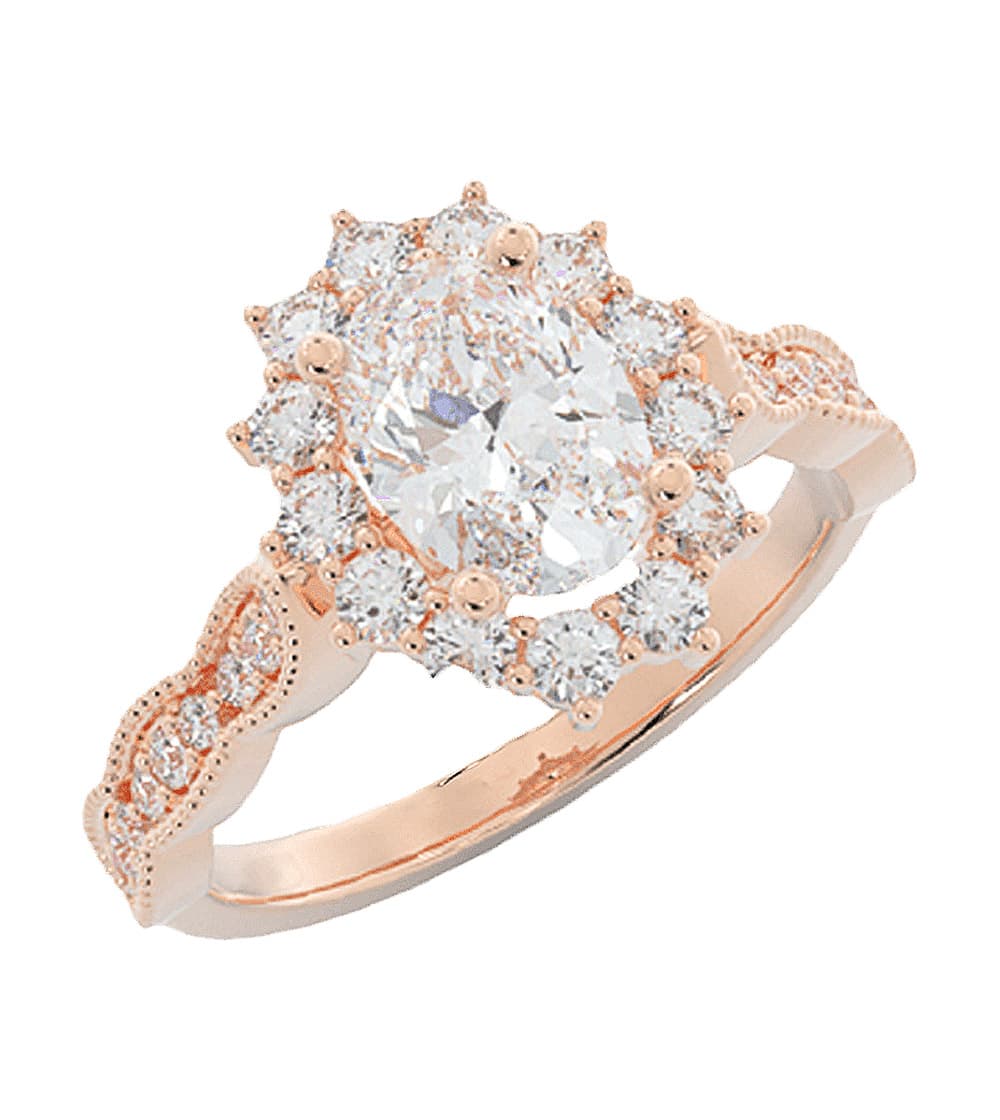 Vintage
Of course these styles don't have to be used separately. You can combine a three stone head with a vintage band or a halo with a side stone shank. You can include different gemstones to add contrast or choose a different setting to make your gem stand out.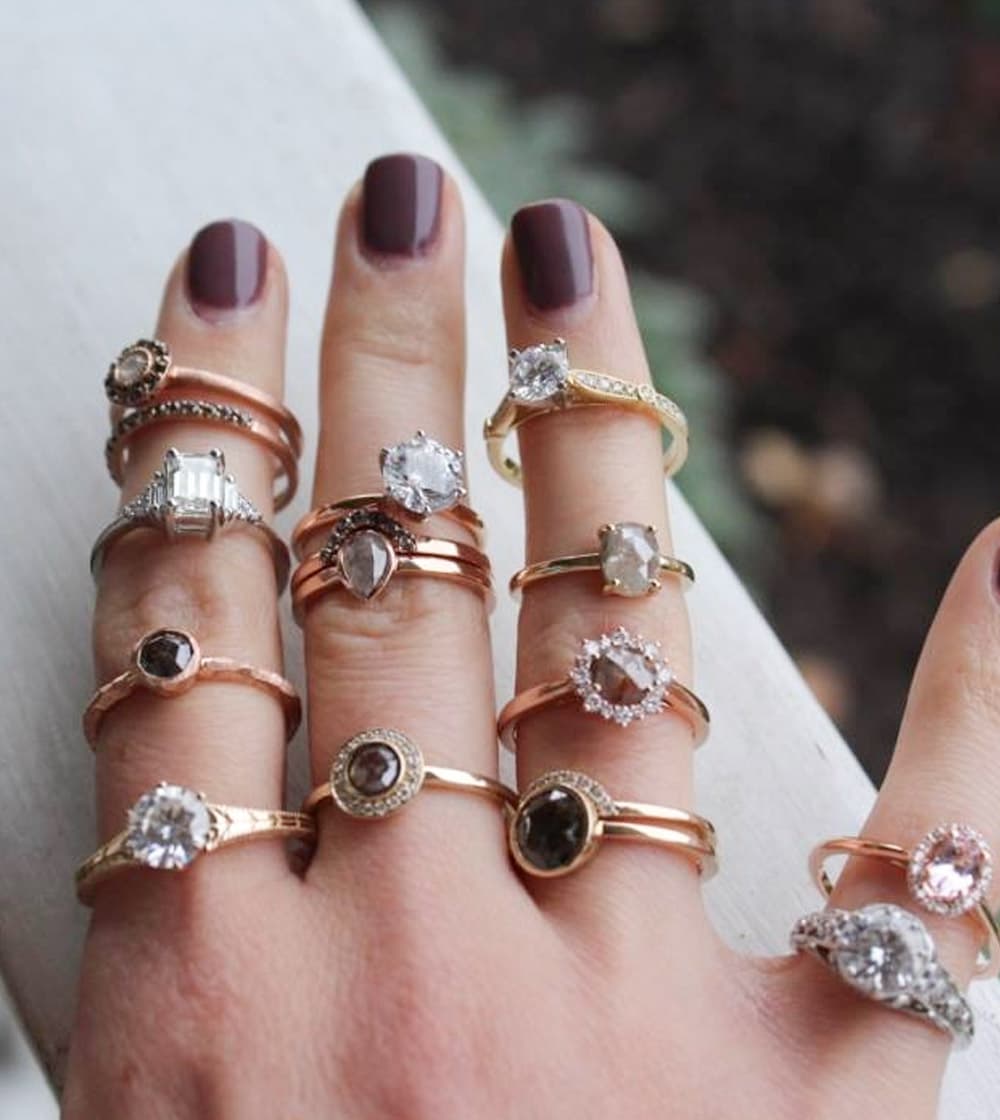 Best Metal Choices
Gold is by far the most common engagement ring metal on the market—partly because of its undeniable luxury but also because of its versatility.
Gold comes in three main colors: yellow, white, and rose. On top of your color options, you can choose between 10K, 14K, and 18K.
Besides gold, platinum is another metal that's rising in popularity for engagement rings. It's bright white and more durable than gold options.
Choose the perfect option for your soon-to-be fiancée.
Browse our engagement ring selections today to find the right fit.
Shop Now