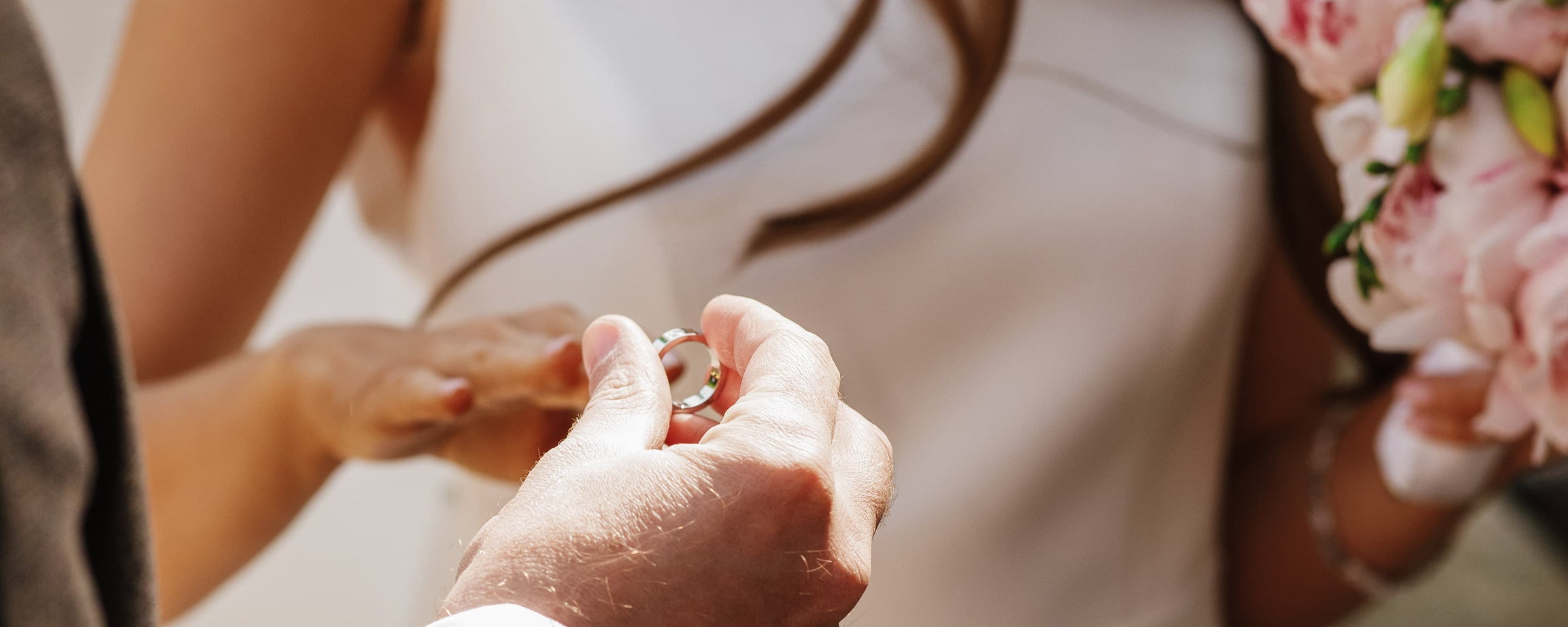 Comfort Fit vs. Standard Fit
Most of the rings we offer here at Luvari boast a comfort-fit interior to make the ring easier to put on and take off. Rings with a comfort fit are also more comfortable to wear on your finger.
But what is the difference between comfort and standard fit?
Comfort Fit
A comfort-fit design is simple and effective. We add a little extra metal to the inside of the ring to give the interior surface a domed shape. The domed shape is similar to the shape of the outside of a domed wedding band.
The slight dome helps the ring glide over your finger and fit over knuckles. As such, comfort fit is highly recommended for those with bigger knuckles.
With a comfort fit, the size of the ring also fits looser, which means you should verify the correct size before you buy.
Standard Fit
Comfort-fit bands are the most comfortable to wear, but standard fit may still be a good option for your ring. Standard fit offers a flat inner surface and makes sizing a little easier. It also works better with detailed bands, like those on engagement rings.
With a comfort-fit ring, you can smoothly put on and take off your ring. Plus, it's easy to wear all day long. Browse our selection of comfort-fit rings to choose your favorite today.