Hello, and welcome to our celebratory guide on buying the perfect men's wedding band! This special piece of jewelry is more than just a ring; it's a symbol of love and commitment that should match the wearer's personality, lifestyle, and taste. But finding the perfect wedding band can be daunting, so we're here to help you navigate through the process and make it an enjoyable journey.
What to Consider When Buying a Men's Wedding Band
Finding the ideal men's wedding band is more than just about looks. Here are a few factors to consider when shopping:
Lifestyle and Occupation: If he's active or works with his hands, consider durable materials like tungsten or titanium.

Band Material: From traditional gold to modern materials like platinum or silver, the choice is yours!

Band Width and Size: Comfort is key here, ensure the band fits well and feels comfortable for everyday wear.

Personal Style: A wedding band should reflect the wearer's personal style. It can range from simple and minimalist to detailed and ornate.

Budget: Define your budget ahead of time to narrow down your choices and make the shopping process smoother.

Traditional Brick-and-Mortar Jewelry Stores
In-store shopping offers a hands-on experience and the opportunity to receive professional advice. You can visit national and international stores where expert staff can guide you through their collections. However, don't forget to bargain and ask about any ongoing promotions or discounts!
Online Jewelry Retailers
For a modern approach, you can explore a world of convenience and vast selections through online shopping. Reputable online stores like Luvari make it easy to browse, compare, and select the perfect wedding band from the comfort of your home. When shopping online, read reviews and understand return policies to ensure a secure purchase.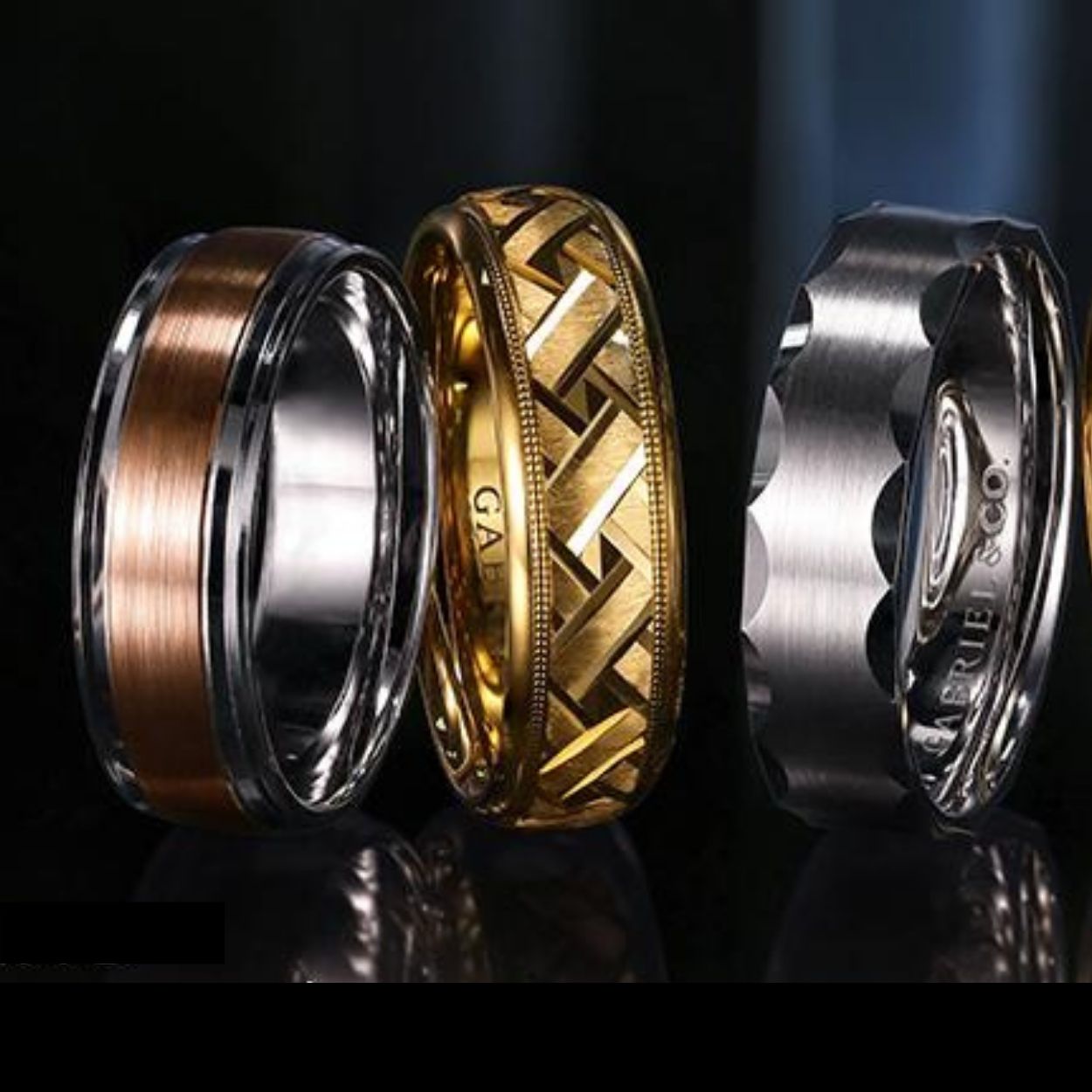 Custom Wedding Bands
The charm of a custom-made wedding band is hard to resist. Whether you have a specific design in mind or need some inspiration, Luvari's complimentary Jewelry Concierge team is here to guide you every step of the way. At Luvari, every piece is customizable and can be personalized or made to order based on your ideas. Visit our custom design page to start crafting a one-of-a-kind piece today.
Ethical and Sustainable Options
Choosing a wedding band made of ethically sourced and sustainable materials is a choice that feels as good as it looks. At Luvari, we ensure all our materials are responsibly sourced, maintaining our commitment to the environment without compromising on quality.
Vintage and Second-hand Wedding Bands
If you appreciate a ring with history, vintage or second-hand wedding bands could be your ideal choice. You can find these treasures in vintage stores or reputable online platforms.
Conclusion
Whether you choose to buy from a traditional store, or an online retailer like Luvari, or decide to design your own custom piece, the perfect men's wedding band is out there waiting for you. Remember, this is a joyful journey to a symbol that represents love and commitment, so take your time, enjoy the process, and make it your own.
If you need any further assistance, don't hesitate to contact us or make an appointment with our Jewelry Concierge team. We're here to help you every step of the way to ensure your complete satisfaction. Stay tuned to our blog for more educational content to help guide your decisions and make the most of your Luvari experience. Happy shopping!
---