Hello there, lovebirds and celebration enthusiasts! This post is all about joy, unity, and the charming town of Kyle, Texas, where you'll find some of the most enchanting wedding venues to make your special day truly memorable. Remember, Luvari is here to illuminate your journey every step of the way with useful, accessible information and a splash of excitement!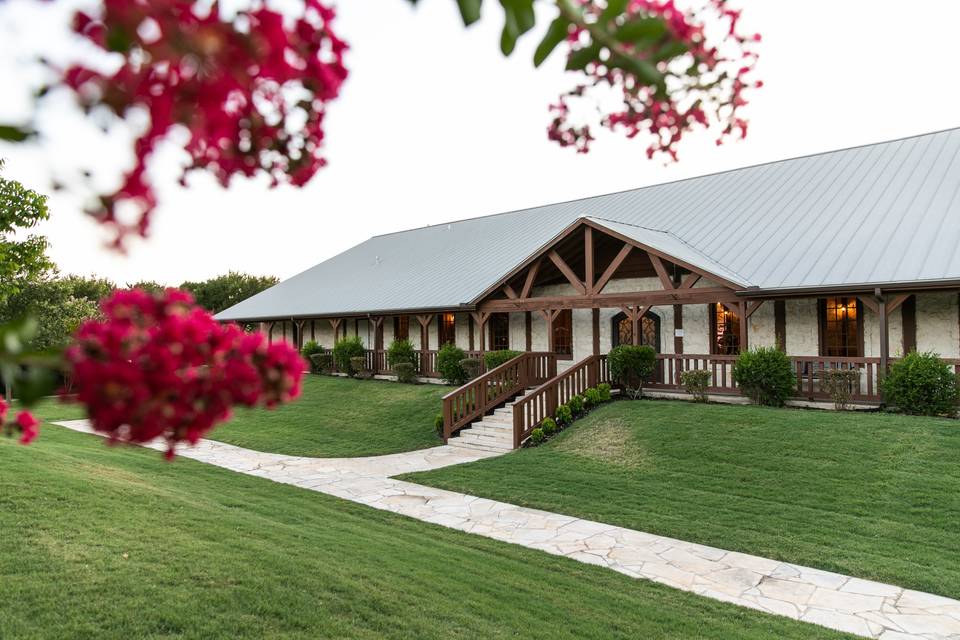 Experience the Charm of Kyle, TX
Kyle, a gem nestled in the picturesque Texas Hill Country, is brimming with warmth, inclusivity, and genuine Southern hospitality. Why choose Kyle, TX for your wedding? Imagine tying the knot amid blooming wildflowers, sprawling oak trees, and the serene Texas sky. Kyle offers a mesmerizing backdrop for your love story, making your day unforgettable not only for you but for all your guests.
Discover the Variety: Types of Wedding Venues in Kyle, TX
In Kyle, you'll find a venue for every taste. Love the classic elegance? Traditional venues with grand ballrooms and chandeliers might be your match. If you're drawn to the charm of the countryside, rustic barn venues offer a beautiful balance of simplicity and romance. 
Outdoor wedding venues, with the Texas sky as your ceiling, can make for a breathtakingly beautiful ceremony. And for those looking for something out-of-the-box, Kyle's got some unique spots that will make your wedding one-of-a-kind!
Explore Popular wedding venues in Kyle, TX
Texas Old Town: 
Texas Old Town provides an exclusive setting for an unforgettable Texas Hill Country wedding and reception. Its stunning natural surroundings and rustic elegance are a perfect backdrop for your special day. Here's a little bit more about what the venue offers:
Multiple Event Spaces: Texas Old Town features four unique event spaces – Tejas, Stone Hall, Redbud Hall, and Sage Hall, each with its own distinct charm. Each hall is separate and private, giving you exclusive use of the property and facilities during your event.

Services: Texas Old Town provides tables and chairs for your event, and also offers the flexibility to bring in your choice of vendors, allowing you to customize your wedding to fit your vision.

Location: Nestled on 70 acres of pristine countryside, this venue provides a beautiful, natural setting for outdoor ceremonies, while each hall offers a comfortable and elegant indoor space for your reception.

Amenities: Each venue comes with a large, built-in dance floor, indoor restrooms, a kitchen for your caterers, and a private suite for the bridal party.
The Winfield Inn:
The  Winfield Inn is known for its elegant setting and beautiful grounds. A popular wedding venue offering:
Elegant Venue: The Winfield Inn has a reputation for being a refined, elegant venue, making it perfect for couples seeking a sophisticated backdrop for their wedding day.

Picturesque Grounds: The property often boasts expansive lawns, lush gardens, and majestic trees, which can serve as a beautiful backdrop for wedding photographs.

Accommodating Facilities: The venue might offer various facilities, from ballrooms to outdoor settings, that can accommodate weddings of various sizes and styles, be it intimate gatherings or grand ceremonies.

Convenient Location: Located in Kyle, it's relatively close to the city amenities of Austin, Texas, while still providing a secluded and private feel.

Full-Service Offerings: Some venues like The Winfield Inn offer comprehensive wedding packages that can include everything from catering to decor, which can simplify the wedding planning process for couples.

Historic Charm: Historic venues like this often offer a unique, timeless charm that adds a special touch to wedding ceremonies and receptions.

Professional Staff: A reputable venue will typically have experienced and professional staff who are accustomed to handling weddings, ensuring the day runs smoothly.

Customization Options: Some venues allow couples to customize various aspects of their wedding day, from menu selections to decor, ensuring that their personal tastes are reflected.

Lodging Options: If the venue offers onsite lodging or is close to local hotels, it can be convenient for out-of-town guests.
The Plant at Kyle:
The Plant is a unique architectural gem located in Kyle, Texas. This venue provides a distinctive setting for weddings due to its blend of modern architecture and the natural beauty of the Texas Hill Country. Here are a few reasons why someone might consider having a wedding here.
Unique Architecture: The venue showcases an innovative design, with its rammed earth walls and steel construction. For couples looking for a contemporary and unconventional backdrop, this venue is ideal.

Intimate Setting: The secluded nature of "The Plant at Kyle" provides an intimate setting for weddings, making the occasion feel more personal and private.

Natural Beauty: Set within 17 acres of the Texas Hill Country, the surrounding nature offers scenic views, beautiful vegetation, and a serene ambiance, perfect for outdoor wedding ceremonies and photo opportunities.

Eco-Friendly: The construction and design of "The Plant at Kyle" emphasize sustainability, making it a good choice for environmentally-conscious couples.

Versatility: The venue offers both indoor and outdoor spaces, allowing couples to tailor their wedding day according to their preferences, be it an open-air ceremony, reception under the stars, or a cozy indoor gathering.

On-site Accommodations: Depending on the current offerings, there may be accommodations available, making it convenient for the bridal party or close family members to stay overnight.

Distinctive Atmosphere: The blend of modern architecture with the rugged beauty of the Texas landscape creates a unique atmosphere that stands out from traditional wedding venues.

Professional Staff and Amenities: A venue like "The Plant at Kyle" might offer or partner with local vendors to provide essential wedding services, ensuring the planning process is more streamlined.

Exclusivity: Due to its unique nature, a wedding at "The Plant at Kyle" is bound to be memorable and different from most others, giving couples a distinctive experience.
Things to Consider When Choosing a Wedding Venue in Kyle, TX
Selecting the perfect venue is much more than love at first sight. Keep in mind:
Venue Size and Capacity: Ensure the venue can comfortably accommodate your guest list.

Location and Accessibility: Check its proximity to accommodations for out-of-town guests and if it's easily reachable.

Venue Style and Aesthetics: Make sure it aligns with your wedding theme and style.

Services and Amenities: Understand what's included in the package - catering, decorations, music, etc.

Cost and Budgeting: Last but not least, ensure the venue fits within your budget.
Conclusion
Picking the right venue can set the tone for your entire wedding. With our insights on Kyle, TX's top wedding venues and handy tips, you're well on your way to planning the perfect celebration.
Remember, you're not alone in this journey! At Luvari, our complimentary Jewelry Concierge team is here to assist you. From finding the perfect piece of jewelry to customize based on your ideas, we're your personal advocate, ensuring a hassle-free, joy-filled wedding experience. And all this without breaking the bank!
Ready to get started on your wedding journey with Luvari? Make an appointment here. You can also explore more insightful content on our blog.
---